ADMINISTRATIVE BLOCK
The main building with a modern landscape is divided into 7 parts – instructional area, classrooms, laboratories, administrative block, faculty area, hostel and utility area. The complete area is hygienic, well illuminated with green building concept, wide corridor, classrooms well equipped with comfortable sitting area and modern training aids. Museums showcasing different inputs used in protected cultivation with respect to the greenhouse structure function and crop production modules. The classrooms are spacious and comfortably accommodate 50 persons at a time and different executive areas for smaller training groups.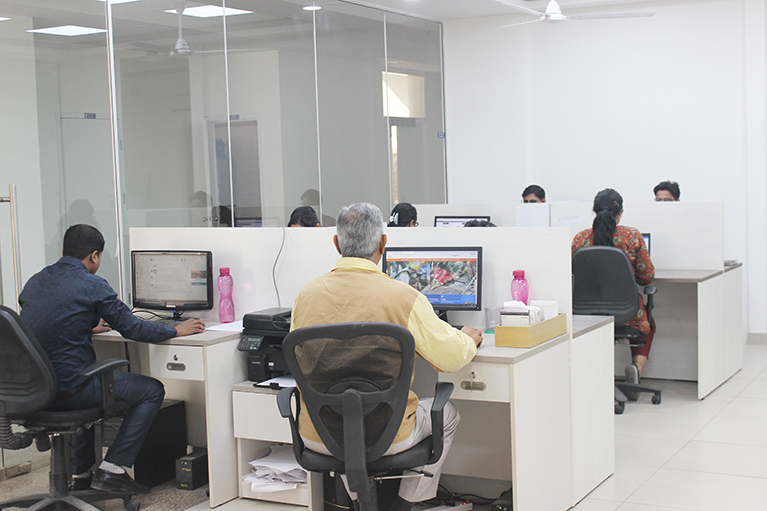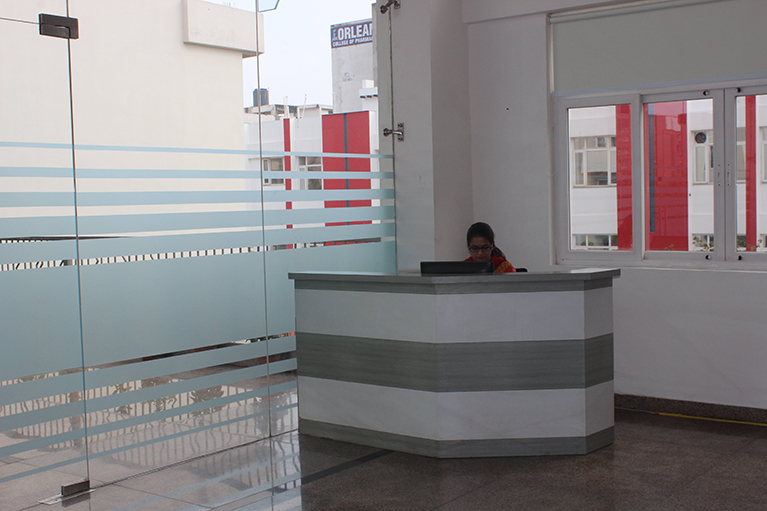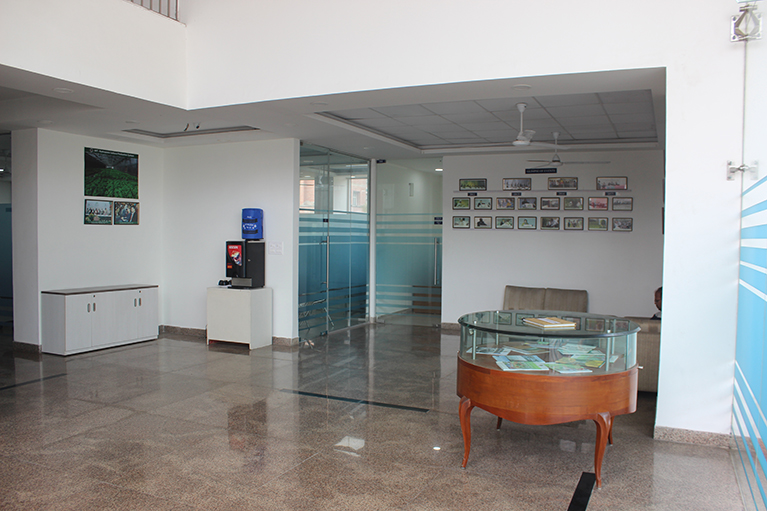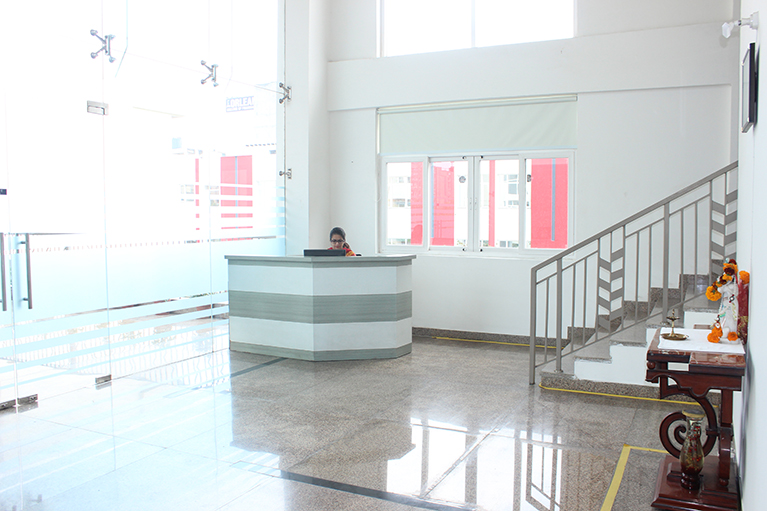 ADMINISTRATIVE OFFICE
Open area-lawn with horticulture inputs for interaction
Complete area Wi-Fi enabled
Wired and Wireless communication facility
Located at prominent place-with parking on main wide road Opposite Sharda University,       ATMs in close vicinity, Best Hospitals in the close proximity, Shopping Complex with       Cineplex, Branded restaurants and Registration cum Reception Area
CLASSROOMS
There are 8 classrooms in institute premises and two classrooms are at Technology Park for field practical classes. There are a number of classrooms in the institute premises where 230 students can have classes at a time and two having capacity of 150 are at Technology Park for field practical classes. The class rooms are equipped with modern teaching aids like LEDs, projectors, whiteboards, Audio System etc.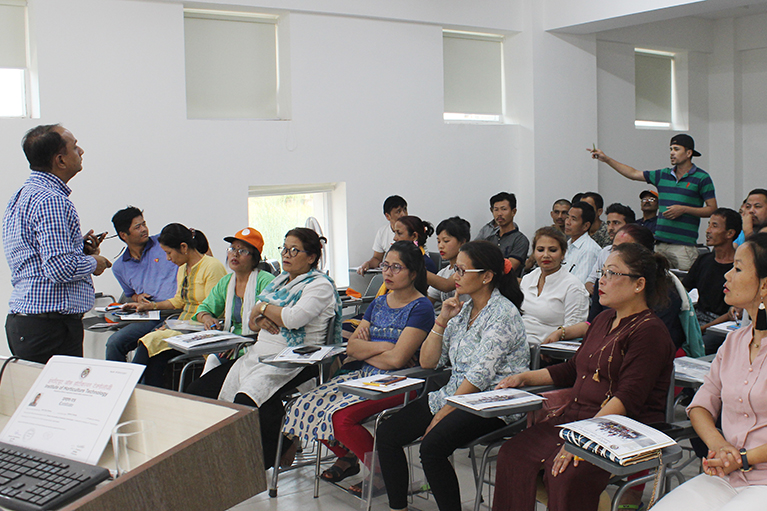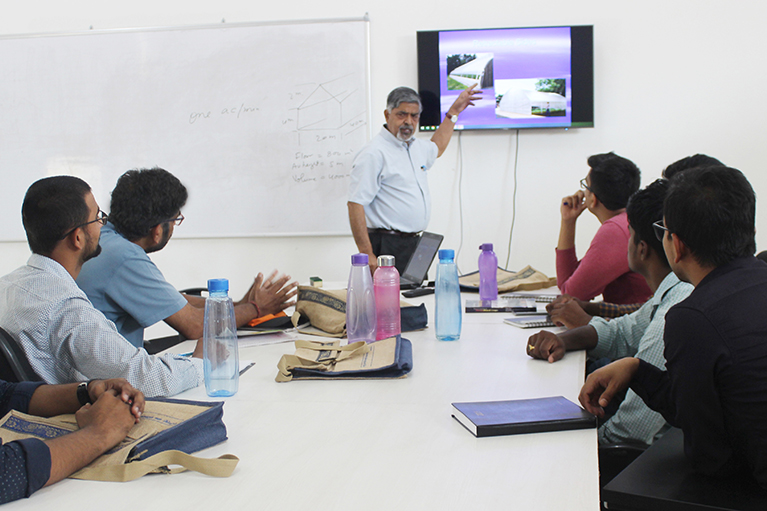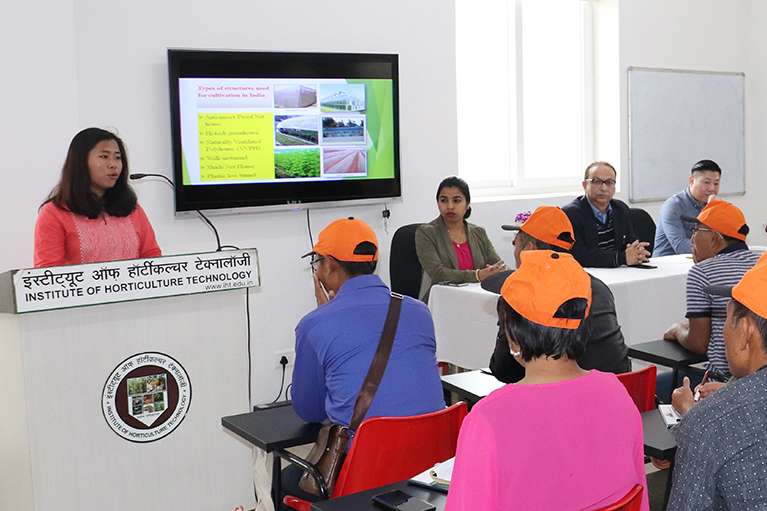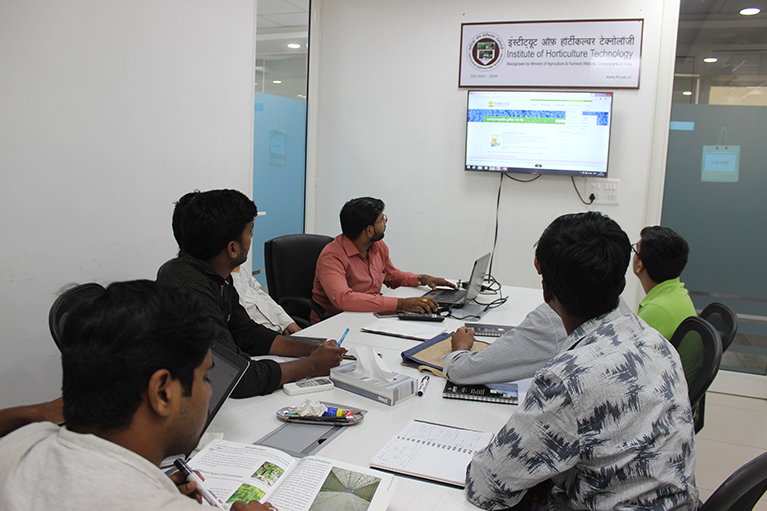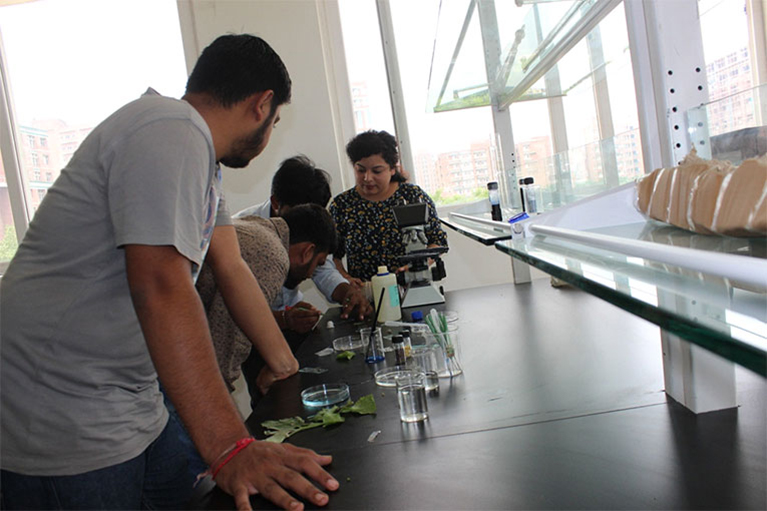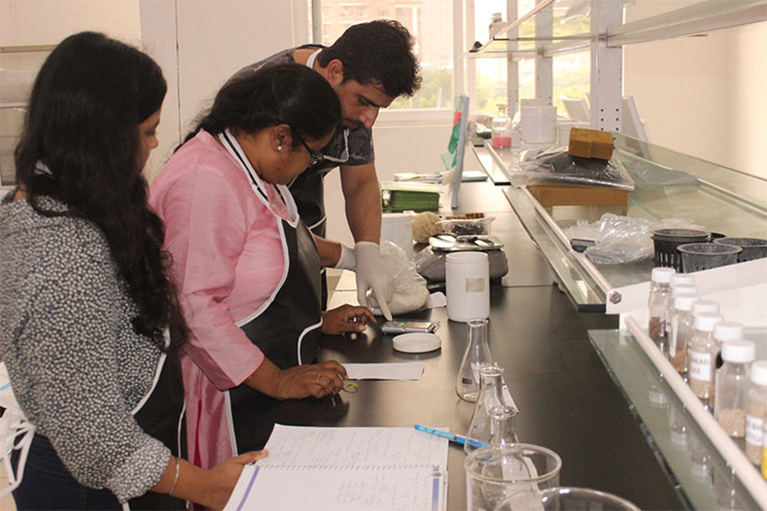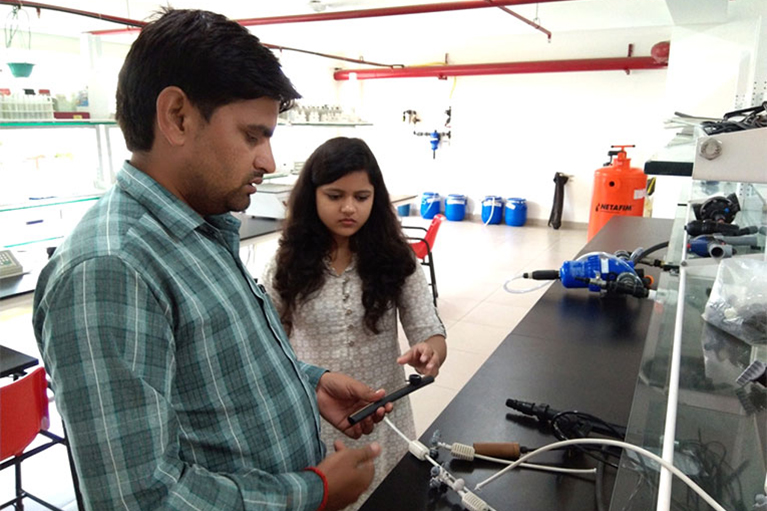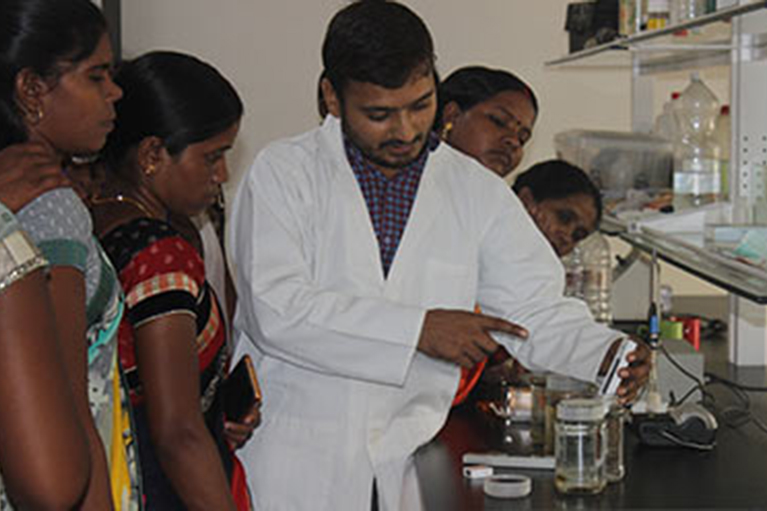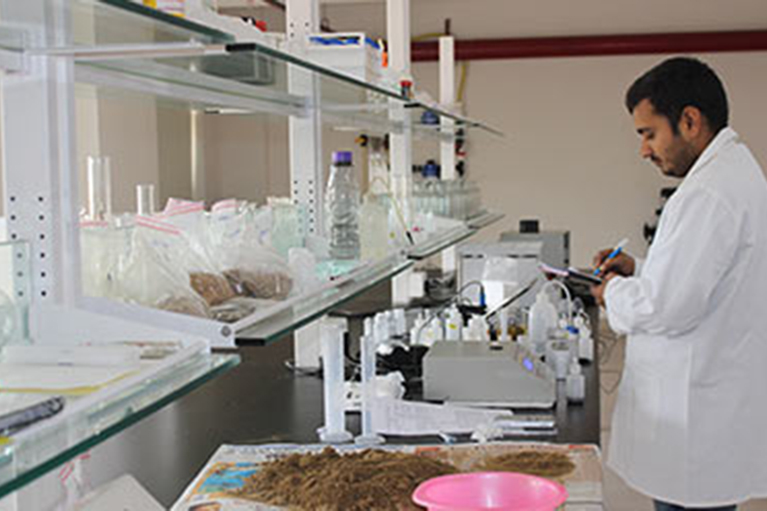 MICRO IRRIGATION LABORATORY
The laboratory is well equipped with various components of micro-irrigation. Different types of emitters, drippers, sprinklers with different specifications kept for demonstration. Fertilizer injectors like fertibridge, dosatron and venturi system with fertilizer tank are been shown in laboratory, where trainees can make fertilizer solutions of various strength and components as per crop requirement.
SOIL ANALYSIS LABORATORY
The lab is well equipped and use Pusa STFR (Soil Test and Fertilizer Recommendation) for analyzing the soil samples and training of the trainers. Pusa STFR Meter has been developed at IARI and is licensed. It has a programmable colorimeter for analysis of soil parameters quantitatively. This soil testing kit analyzes 14 major and micro nutrients and also makes crop-specific fertilizer recommendation with tentative dosage for 100 crops within a short time. The farmers are made aware of the importance, precautions and methods for collecting soil samples for appropriate nutrient analysis. This helps them to achieve higher yields and keeps the soil fertile.
INNOVATIVE LABORATORY
The lab is a strategic and goal-focused unit where trainees work and interact with the faculty focused on a specific area like greenhouse components, insect identification, microscopy for plant and other associated material as needed in the training programmes. The lab houses innovative technological inputs for the farmers and trainers to interact.
ACCOMODATION
We have in-house residential facility with separate wings for male and female trainees. The rooms are twin sharing basis and single seated with round the clock electricity supply and 100% power backup. Rooms are hygienic, aerated, well illuminated and equipped with all basic amenities. Hostel has ample space and modern facilities for dining, recreation and to promote the well-being of trainees so that they feel comfortable during their stay. IHT has high-speed wi-fi connectivity, 24hrs power backup and 24/7 security guards on campus.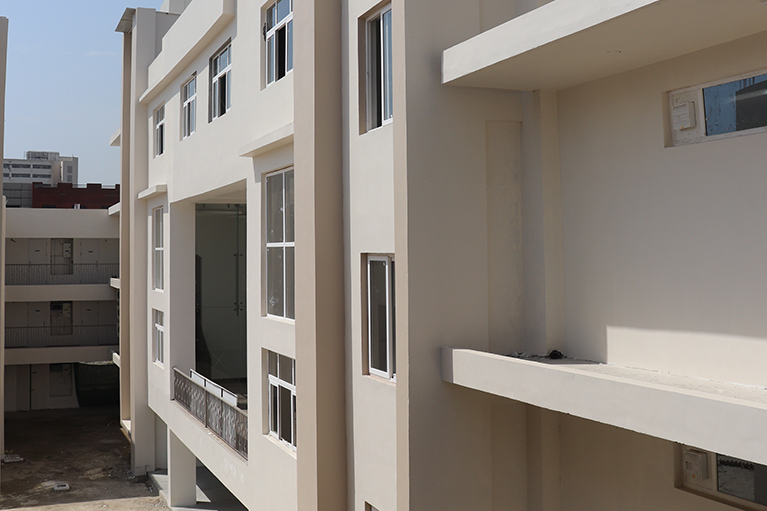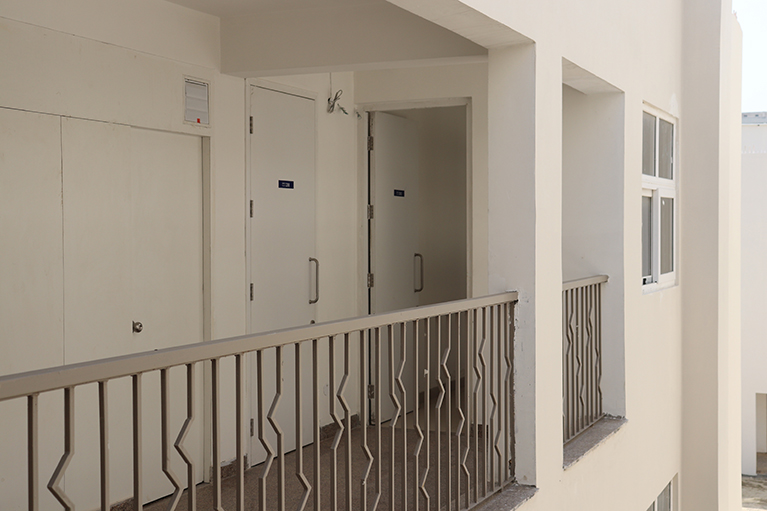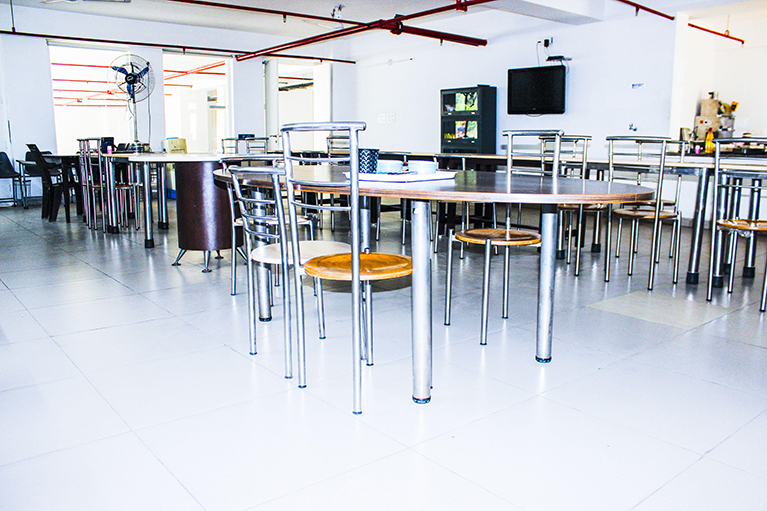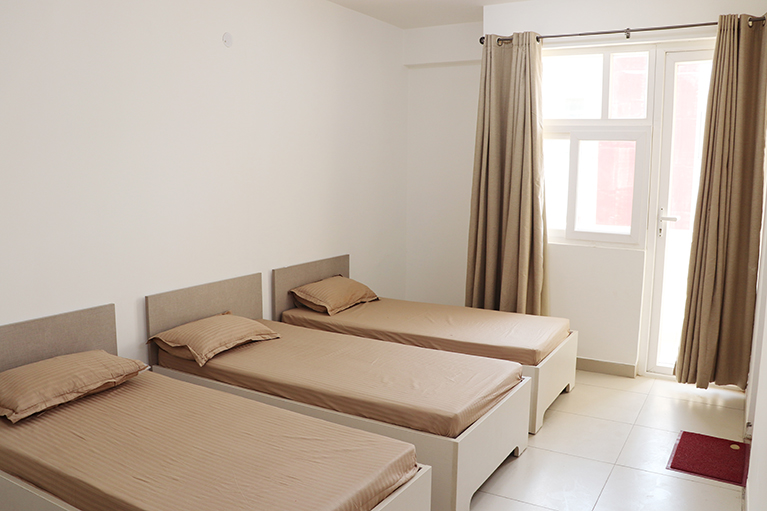 HEALTH & WELLNESS
Succeeding at IHT means staying healthy-mind and hand, body and soul. IHT has a round-the clock health care medical facility on campus for students/employees/faculty.
HOUSING & DINING
Our residence and rooms are well furnished and equieped with all the amenities. Dining at IHT is about choice and healthy food options. Hygenic dining hall with clean and best cooking practices.
SPORTS FACILITIES
Sports Community achieve a healthier lifestyle while coping with the highly demanding study environment, one needs to be healthy, both emotionally and physically. Therefore IHT has a modest range of sport facilities that help the students maintain physical fitness and develop a competitive spirit.
Comments are closed.